On February 26th, the Jiangsu Provincial Party Committee and the Provincial Government held a provincial poverty alleviation and development work conference in Nanjing to commend and reward the units and individuals who have made outstanding contributions to poverty alleviation in the province in 2018. Zhou Haijiang, the vice president of All-China General Chamber of Industry and Commerce and the chairman and CEO of HOdo Group, won the award for poverty alleviation. Yang Yue, member of the Standing Committee of the Provincial Party Committee and Minister of the United Front Work Department of Jiangsu, presented the award for Zhou Haijiang.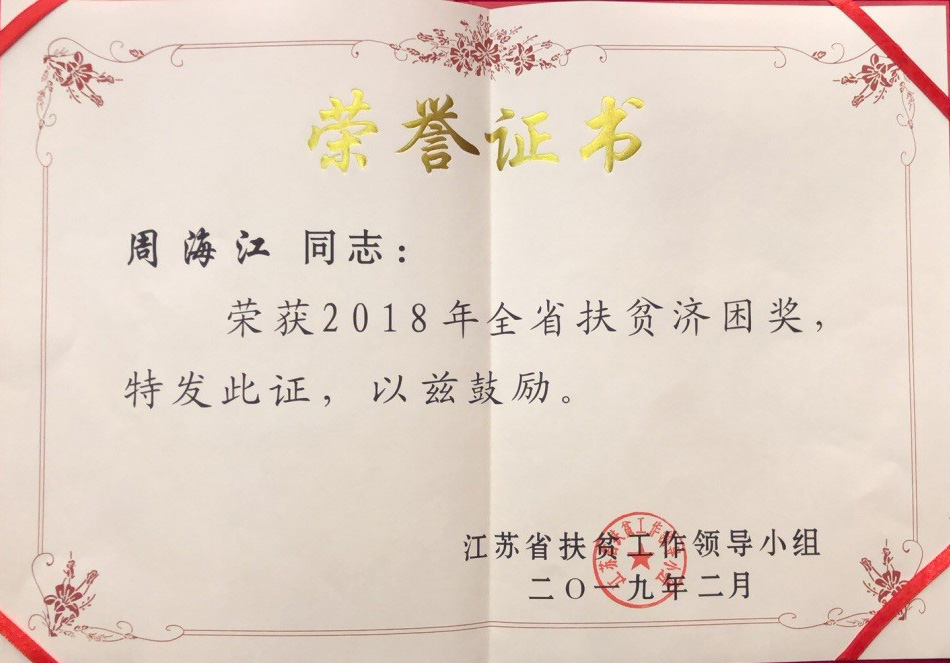 A good enterprise should not be a machine that only earns money, but an organization that can leap to a higher level and have a social character and a social image." Zhou Haijiang expects HOdo Group to be a "'social person' supported by society". He also put forward and actively practice the "win-win of eight parties" concept, leading HOdo Group to participate in public welfare undertakings and fulfill social responsibilities. Over the years, the Group has donated more than 520 million yuan in donations, and Zhou Haijiang has donated more than 50 million personally.
HOdo Group is active in charity, as well as in poverty alleviation. In 2018, HOdo Group focused on poverty alleviation in the industry, continuously activated the development vitality of Xinjiang HOdo Company, which has become a bright spot in poverty alleviation work. It has accelerated the pace of poverty alleviation and promoted the development of local economy.